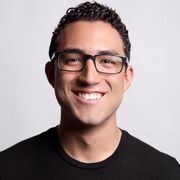 Ricardo Ordieres used to be in our2ndlife, but then he quit to carry on doing his radio job. He uploaded every Saturday on our2ndlife, and when he left he got replaced by Kian Lawley.
You can find his leaving video here.
His twitter account is not verified, yet.
He is now a radio personality at 'KROV FM'.
Ad blocker interference detected!
Wikia is a free-to-use site that makes money from advertising. We have a modified experience for viewers using ad blockers

Wikia is not accessible if you've made further modifications. Remove the custom ad blocker rule(s) and the page will load as expected.